Rate this article and enter to win
You care about your friends—a lot. So if you see that they're dating someone who may not be treating them the best, you probably think they deserve better. And you're right—they do.
National studies show that about 1 in 10 teens have experienced physical or sexual abuse from a romantic partner and 3 in 10 have dealt with psychological abuse. In a recent Student Health 101 survey, 37 percent of respondents said they suspected that a friend was in an abusive or unhealthy relationship. But relationship abuse doesn't always look how you might expect it to. The signs can be subtle.
"When we think of relationship abuse, we often think of things like bruises and black eyes," says Casey Corcoran, program director at Futures Without Violence, a national nonprofit organization dedicated to preventing relationship abuse. "In reality, emotional and psychological abuse is often just as damaging and can have long-lasting effects."
Student stories
"I knew that I wasn't with the right person when she started calling me names and getting angry at everything I did. I was shocked at first, but I didn't want to break it off because I still cared about her. But eventually the bad moments outweighed the good."
—Justin*, senior, Miami, Florida
Is your friend in an unhealthy relationship?
It's not always easy to tell—click to see the signs.
Your friend gets put down, blamed, yelled at, or insulted by their partner.
Their partner embarrasses them, says nasty things about them behind their back, or starts rumors.
Your friend can't make plans with other friends without their partner getting angry, acting controlling, or trying to interfere.
Their partner is jealous and paranoid that they're flirting with or even talking to other people.
They bombard your friend's phone with text messages, constantly checking in to see where they are and what they're doing.
Your friend tells you that their partner is pressuring them or has forced them to hook up or go further (sexually) than they're comfortable with.
Their partner has gotten so angry that they've broken a cell phone, punched a wall, thrown objects, or other aggressive acts.
Their partner said they would commit suicide if your friend broke up with them.
Their partner has threatened to damage their reputation (e.g., share a sexual photo or video).
Their partner is physically forceful. Even if it's nothing that will leave a mark, things like grabbing someone's wrist to prevent them from leaving or holding them against a locker fall under the category of abuse.
Your friend's entire social media circle knows when they're in a fight because their partner posts angry status updates or screenshots of their text messages.
Find detailed descriptions of the six different type of abuse here.
How Green Dot, etc. teaches students subtle ways to create social change
Green Dot, etc. gathers students from different social groups and teaches them how to be "active bystanders," meaning they learn how to step in when they see something that feels off—usually in a subtle, nonconfrontational way.
What kind of subtle moves can make a difference? Think distraction rather than confrontation, or having open conversations about respect rather than turning a blind eye to inappropriate jokes and behaviors. It's about turning "red dots" (violent or risky situations) into "green dots" (safe ones), and it's proving to be effective. In a 2014 study conducted by the University of Kentucky, students reported a 40 percent drop in dating violence, sexual violence, sexual harassment, and stalking at schools that had received Green Dot, etc. training.
Have you seen signs that a friend or acquaintance may be in an unhealthy or abusive relationship? You can use subtle moves to help and still keep it within your comfort zone.
"Every situation is different, and lots of factors can make it hard for us to do something," says Parks. "You are just as likely to be friends with either person in the situation or both, so think of options that would feel realistic for you. Of course, consider your personal safety in any situation and do what feels comfortable."
If you find yourself in one of these situations, here are some stealth moves to help out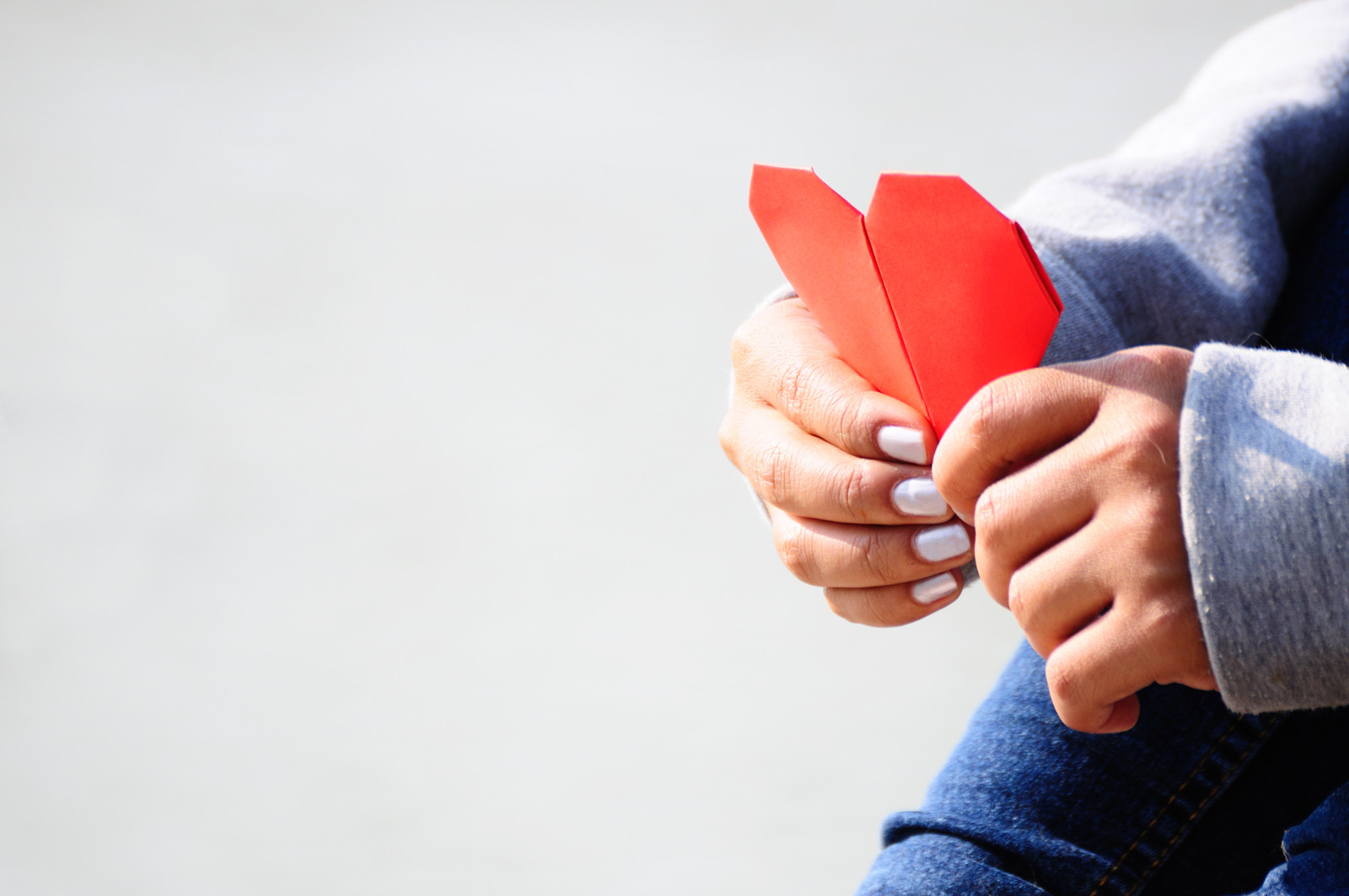 Scenario
When your close friend texted her boyfriend that you had plans to go shopping after school, you saw him texting her some pretty nasty things and calling her names.
Your move
First, recognize that your pal is probably feeling a lot of emotions (embarrassment, anger, helplessness). You might be tempted to say things like "End this now! What's wrong with you?!" but this can easily backfire and make your friend avoid you or quit talking to you. There are lots of reasons why people stay in unhealthy relationships, and it helps if you're aware of them.
Expert advice
Try to talk to your friend with concern rather than force or panic, and use the same language they're using. Don't call the way her boyfriend is talking to her "abuse" because she's not likely to recognize that yet—if she's calling it a "problem" or an "awkward situation," use those terms.
"The most important way to help a friend is to be supportive and let them know that you are there for them for whatever decision they make," says Anitra Edwards, youth organizer for Love Is Respect and the National Domestic Violence Hotline in Austin, Texas. "Don't give ultimatums such as 'either you leave them or I won't be your friend anymore.' Forcing them to choose between a relationship and a friendship will only make things harder. Also, if they feel they have to choose and end up staying in the relationship, they will no longer have their friend to confide in or reach out to for help."
It's uncomfortable to start the conversation, but they might be hoping you will. Many people who experience abuse later admit to wishing that somebody would've asked if they were all right.
"Being nonjudgmental and saying things like 'How can I help you?' and 'I'm here for you' can offer an opening for your friend to tell you what's going on and how you can help," says Corcoran. "Ask how you can help and really listen to your friend to find out what they need."
Here are a few examples of how to bring up your concerns with your friend
"Ease into the subject. Try to help them come up with a solution, but also let them have their word and choice on what to do, whether they want to try and talk with their partner again or ultimately leave the relationship completely."
—Cindy, sophomore, Boston, Massachusetts
Scenario
You're at a party and notice a couple you've seen around at school. You've seen her push him in the hallway before, mostly because she gets annoyed whenever he spends time with his friends. Tonight is no different—she just yanked his arm in front of everyone because he wasn't ready to leave with her.
Your move
It's understandable if you don't feel comfortable breaking up this fight. You can still help diffuse the argument without getting caught in the crossfire.
Expert advice
"Create a subtle distraction to try and help de-escalate the situation," says Parks. "Ask them to help you find a playlist, start a random dance party in between them with a few friends, or insist everyone watch that super-funny video you found on YouTube."
Remember: You're a bystander, so it's unlikely that they'll lash out at you. Chances are that someone (whether it's one of them or another party guest) will be thankful for your intervention. If you're too uncomfortable to do anything in the moment, Parks suggests finding someone who is closer friends with one of them and asking them to bring it up at a later time. Try to find a trusted ally without gossiping or spreading the news around school.
Scenario
When your close friend broke up with his boyfriend last month, he used social media to start a rumor about his partner having an STD and even threatened to post explicit pictures and text messages from him. Now they're back together, but it's still pretty rocky.
Your move
Yikes. This is your friend we're talking about, so it's (naturally) hard to believe and accept that he's acting this way.
Expert advice
You might feel like you just can't be friends with them anymore, and that's okay. But if you decide that it's worth confronting your friend to try and help him stop causing harm, here are some tips:
Understand that even intelligent, caring people can be capable of acting abusively. Give yourself some time to be angry or upset at their actions, and talk to someone you trust about what's going on.
Don't "gang up" on the abusive friend by gathering a whole crew of people for a surprise intervention. Your friend is likely to shut down or walk away.
Instead, meet with them alone or with one other friend they respect. Prepare them for the conversation by telling them that you've been meaning to talk to them about something important. You could even specify that it's about their relationship.
There's no easy way to talk to your friend about their abusive behavior. Start by saying that you're having this conversation because you care about them and because you value them as a friend.
Use phrases that present your feelings and views rather than accusations: "I noticed that you posted this last Friday" or "I don't think it's okay to start a rumor like that."
Know that your friend might react defensively or refuse to talk about it. The process could take a while, and maybe you'll have several conversations before they come around. It's also possible that they'll distance themselves from you or that you'll lose them as a friend, but your words may still make an impact.
If they are responsive, suggest that they speak with an abuse hotline and explain what's happening. These nonjudgmental, trained professionals can help them decide on the best course of action. Get help here.
Read more on what digital abuse can look like.
Privacy, please
In any situation, be trustworthy. Unless someone is in acute danger, keep info confidential and don't gossip. Your instinct might be to tell an adult, thinking that they could "force them" to end things with the abusive partner, but doing so without your friend's permission can cause major stress and trauma for them—plus they're likely to start hiding their relationship. It's a sticky situation, but it's best to respect your friend's wishes.
There is an exception: If you have reason to think your friend might be in physical danger, you should absolutely tell a professional who can take control of the situation. Not sure where to turn? Chat, text, or call someone from Love Is Respect.
Three vital tips
For your own safety, don't intervene if you notice a drunk person acting aggressively. You won't be able to reason with them in this state. Instead, try to gather at least a couple of other people (there's power in numbers) and focus on getting their partner distanced from them and home safe.
Be patient with your friend, even if you wish they would just break it off. People experiencing abusive relationships generally only leave the relationship after seven to eight unsuccessful attempts.
Take care of yourself. Seeing a friend in an unhealthy relationship can be emotionally draining—recognize when you might need to take a step back from the situation. Find a trustworthy friend (or parent, if you're comfortable with it) who you can confide in so that you're not dealing with it alone.
Get help or find out more
Article sources
Anitra Edwards, youth organizer for Love Is Respect and the National Domestic Violence Hotline.
Casey Corcoran, program director at Futures Without Violence.
Hana Awwad, sexual assault prevention expert and former Student Affairs Fellow at Yale University.
Kristen Parks, senior trainer and curriculum development specialist at Green Dot, etc.
Allstate Foundation. (n.d.). Signs of an abusive relationship. Retrieved from https://www.clicktoempower.org/domestic-violence-facts/signs-of-an-abusive-relationship
Centers for Disease Control and Prevention. (2016). Understanding teen dating violence. Retrieved from https://www.cdc.gov/violenceprevention/pdf/teen-dating-violence-factsheet-a.pdf
Coker, A. L., Fisher, B. S., Bush, H. M., Swan, S. C., et al. (2014). Evaluation of the Green Dot bystander intervention to reduce interpersonal violence among college students across three campuses. Violence Against Women, 21(12), 1507–1527. Retrieved from doi:10.1177/1077801214545284
Love Is Respect. (2013). Types of abuse. Retrieved from https://www.loveisrespect.org/is-this-abuse/types-of-abuse/
National Institute of Justice. (n.d.). Prevalence of teen dating violence. Retrieved from https://www.nij.gov/topics/crime/intimate-partner-violence/teen-dating-violence/pages/prevalence.aspx
Palo Alto Medical Foundation. (2013). Abusive romantic relationships. Retrieved from https://www.pamf.org/teen/abc/unhealthy/abusiverelationships.html
Student Health 101 survey, September 2016.
Vagi, K. J., Olsen, E. O., Basile, K. C., & Vivolo-Kantor, A. M. (2015). Teen dating violence (physical and sexual) among US high school students. JAMA Pediatrics, 169(5), 474. Retrieved from doi:10.1001/jamapediatrics.2014.3577