Rate this article and enter to win
Struggling to start strength training or maintain the cardio combat class?
Our quiz helps you figure out how to maximize your workout motivation.
| | |
| --- | --- |
| | You've been inactive for a year and want to start working out again. You struggle with negative body image and take an all-or-nothing approach to diet and exercise. |
A. Buy a Fitbit so you can see how your daily steps add up. Sign up for email newsletters highlighting the value of moderate exercise.
AWESOME
Successful fitness plans are realistic, with small steps and attainable goals. Factoring in the value of what you're already doing makes the change seem less intimidating. The newsletters might help, but targeted messages are more powerful. To find a tracking device or app that works for you, check out Wellocracy.com.
B. Go big: Find a six-month training program for a marathon or triathlon.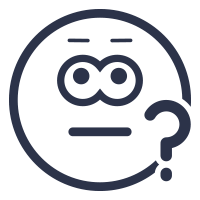 EHH
Big goals don't work well for most people, and your all-or-nothing history shows the pitfalls. Shift to a more consistent approach and more realistic goals. If you keep getting stuck, try talking to a personal trainer, counselor, or therapist about approaches to fitness that will work better for you.
C. Find some friends and family who are active and get close to them. Physical activity is contagious.
AWESOME
This kind of positive peer pressure often works. Hanging out with active people makes you more likely to be active yourself, according to research.
| | |
| --- | --- |
| | Your doctor has advised you to lose weight. Earlier in high school, you enjoyed track, but you're having a hard time seeing yourself getting back in that kind of shape. |
A. Ask a sibling to send you images of heavy guys caught in unflattering poses for motivation.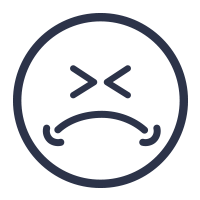 YIKES
As a motivational strategy, body shaming fails. There are far more effective (and less hurtful) tactics than this.
B. Find a close friend who's willing to walk/run together on Sunday mornings and Wednesday afternoons, extending the distance and ramping up the pace as you build endurance.
AWESOME
A solid plan. Focusing on an activity you've enjoyed before will help you get comfortable and confident. Making a specific plan and seeking social support will hold you accountable. Finally, the approach allows you to up the ante as your fitness improves.
C. Take swim lessons and start swimming laps. The 10-block walk to the pool is a good warm-up.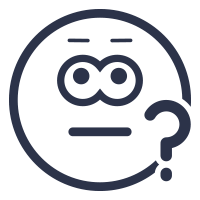 EHH
Behavior change has to be as easy as possible, and the 10-block schlep means you may come up with excuses not to follow through. It's too hot. It's too cold. It's raining. I can't find my walking shoes. Plus, learning to swim is a major prerequisite—and if you struggle, your plan could be dead in the water. Try option B instead.
| | |
| --- | --- |
| | Crystal, a student in your biology class, has moderate cerebral palsy and uses leg braces. She mentioned this week that she wants to build upper body strength and generally tone up. |
A. Once she's been cleared by her health care provider to do this type of exercise, invite her to come with you to the school gym. Ask for guidance from a trainer for tips on helping each other work out safely.
AWESOME
This plan is practical, social, and inclusive. You're right on the money.
B. Suggest she invests in basic fitness equipment so she can exercise without anxiety or self-consciousness. Alternatively, help her search online for a special needs gym.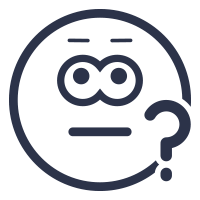 EHH
People with disabilities are routinely marginalized and excluded. Don't tell yourself that she should only work out alone or in a special needs environment. Try to be more inclusive.
C. Let her know how inspirational she is for even thinking about it. Turn her photo into a Facebook meme, adding a quotation about the human spirit.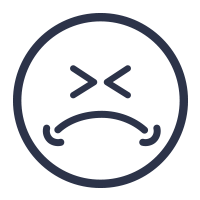 YIKES
Disability advocates call this "inspiration porn." It's condescending. Why should you be amazed and impressed that Crystal wants to do something with her life?
| | |
| --- | --- |
| | Your closest friends are a group of three other guys. Dave is having a hard time getting to Ultimate Frisbee (Mondays and Thursdays) this semester. On top of his usual workload, he's studying for the ACT and helping care for his sick father. |
A. Understand how pressured his life is currently. Let him know it's okay to wait until he has more time for this.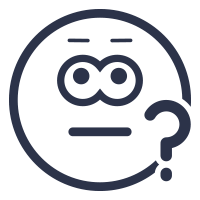 EHH
Sympathy is great, but right now Dave might need some fresh air and a break from the pressure. Getting back into the game would restore his social connections and keep him physically and mentally healthy.
B. Post a calendar inside his locker with Ultimate Frisbee!!! highlighted on the relevant days. Ask him to take you along.
AWESOME
The calendar presents a plan and serves as a cue to action—two meaningful strategies. Joining Dave for Ultimate Frisbee is reinforcing and rewarding for both of you while adding accountability. Just make sure the calendar doesn't become so familiar that you guys start tuning it out; switch up your cues when needed.
C. On Thursdays, use your free hour to crack open an ACT study guide yourself (you'll be taking it soon anyway) and offer to go through flashcards with him after Ultimate Frisbee practice. Let him know that you're happy to pick up his father's prescription from the pharmacy on your way home.
AWESOME
Providing invisible support is an act of true friendship. You've identified thebarriers Dave faces and you're helping him reduce them—without drawing attention to yourself or insisting that he use the time to play Frisbee. (It's great if he does, but sometimes that might not be an option.)
| | |
| --- | --- |
| | Cal, a guy you know from your office internship, has a family history of chronic illness. He worries that a sedentary lifestyle further increases his risk, but he has trouble sustaining his motivation to be active. |
A. Next time you're at the doctor's office, pick up pamphlets for him on heart disease and diabetes.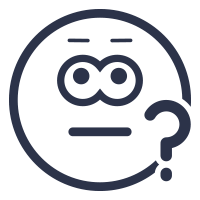 EHH
Health information alone rarely enables people to change their behavior, and showing up with pamphlets could come off as offensive. Instead, help Cal identify the barriers to exercise (practical, psychological, financial, etc.) and figure out ways to minimize them. Key: What would make this easiest for him?
B. Understand that it's been difficult for him growing up with his relatives as role models. Give him regular pep talks on willpower. Tell him that if he wants it enough, he'll succeed.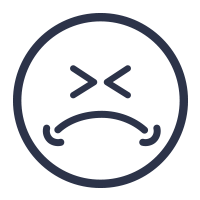 YIKES
This isn't a motivational strategy; it's bullying. Judging and shaming his family, and implicitly Cal himself, won't achieve anything good.
Remember that our own willpower is a finite, inconsistent resource. It's rarely enough for sustained behavior change.
C. Show him websites and apps that provide customized messages and evolving goals, tailored suggestions for working out, and a fun way to track his activity.
AWESOME
As we make progress in our health journey, we benefit from evolving messages, strategies, and tools. Starting small helps a lot, and self-tracking is motivating.
Use wellocracy to help Cal pick out an app.
| | |
| --- | --- |
| | Issa enjoys motocross and snowboarding, but right now those are beyond her family's budget. Instead, she's sitting around watching reality shows (she enjoys those, too). |
A. Let her know that Jillian Michaels (formerly of The Biggest Loser) is in town for a free boot camp and is giving out workout DVDs. Ask Issa to come with you.
AWESOME
Issa is hooked into popular culture and likes to be ahead of the crowd. When influential people spearhead activities and campaigns, there's a social ripple effect. Here, Jillian Michaels is poised to turn Issa onto her new fitness approach, and Issa in turn might introduce it to others. In addition, you're making a specific plan and working out together—two keys to successful outcomes.
B. Join her to watch a show about people training for a triathlon and discuss whether you could do it.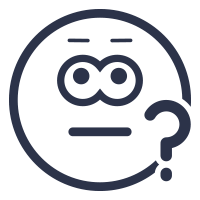 EHH
A triathlon is a major training commitment and is difficult to integrate with academic responsibilities and your social life. Big goals = bigger chance of failing. And it sounds as though the conversation is too vague to lead anywhere. Start smaller with your goals and try making a more realistic plan.
C. Join her for two reality shows a week. Turn them into social workouts, with self-pedicures to follow. You can do a circuit workout of jumping jacks, planks, and squats during the commercial breaks. (Bonus: Reality shows make more sense when viewed upside down through your legs in downward dog. Try it for your cool down.)
AWESOME
Capitalizing on Issa's existing routine goes a long way, and so does working out together. You've realized the value of fun and rewards. Terrible TV, pedicures, and friendship—how much easier can a workout get?
Article sources
Sandahl, E. (2015, January). Small steps to big fitness. Student Health 101, 10(5). Retrieved from https://www.readsh101.com/0115/demo.html
Pro-Change Behavior Systems. (n.d.). LiveWell. Retrieved October 20, 2014, from https://www.prochange.com/college-health
Rimer, B. K., & Glanz, K. (2005). Theory at a glance: A guide to health promotion practice. National Cancer Institute. Retrieved from
https://www.cancer.gov/cancertopics/cancerlibrary/theory.pdf
Wellocracy. (n.d.). Partners health care. Retrieved October 20, 2014, from
https://www.wellocracy.com/