A brand-new school year, a brand-new you. Sound familiar? Many of us started the school year with high achievements in mind (make straight A's, quit the sugar habit, finally run that half marathon) only to end up making little to no progress. Science has shown us that noble goals and willpower aren't necessarily enough to help us make all the changes we're hoping for.
The science of healthy habits
Fortunately, science is also telling us how to develop healthier, more productive habits. "We actually know a great deal about strategies for helping people change behavior," says Dr. Timothy Edgar, a professor and health communication researcher at Tufts University School of Medicine in Boston, Massachusetts. Once we know what barriers people have to making a change, "the key is to find ways to make it as easy as possible for [them] to engage in the desired behaviors," says Dr. Edgar.
The technology of healthy habits
That's becoming easier all the time. Technology is harnessing behavioral change strategies and delivering them to us in increasingly useful forms. "With the tools we have now, people are able to get a lot more information about not just their own health currently but also a better sense of their motivations. And that's because if you measure something, it's something you can manage," says Khinlei Myint-U, product director of patient engagement at Iora Health.
The habits students want most
In a recent Student Health 101 survey, respondents ranked sleep, fitness, and study habits among the top behaviors they'd like to address. "I wish I knew how to have control over my time so I won't have to do all-nighters, which just ruin my body," says YeJi, a student in Grand Rapids, Michigan. Telling YeJi to go to bed earlier isn't the answer. Like most of us, she could use a realistic system that lowers the barriers. Here's how to have your best school year—with new habits that last through June (at least).
1 Translate your goal into a system or action
Goals represent the person we'd like to be: fit, healthy, productive, and respected, with cash to spare. But those goals are both too big and too vague to be helpful. To make progress, we need systems or actions. Here's the difference:
Goal Get more sleep
Action Use a sleep schedule to increase my average sleep by 15 minutes a night each week until I reach my target of [—] hours per night and [—] hours per week
Goal Reduce my junk food intake to one snack or meal every other day
Action Pack alternative snacks (e.g., fruit, wholegrain crackers, cheese, veggies, and granola)
Goal Ace my test
Action Create a study plan for reviewing the material daily
2 Incorporate these features into your system or action
The features listed in the What works column have been proven to help change our behaviors. Incorporate as many as possible.
"Holding each other accountable works very well. Having someone else encourage you is a big part of routine making. If you have someone who reminds you/asks you about it, or even if you just announce it to others, you are more likely to work at implementing that change."
—Carissa, senior, Winnetka, Illinois
3 Consider using a behavior change tool
We're seeing an explosion of new digital and online tools designed to help us manage our behavior. How to choose one? Check out Wellocracy, a site for choosing and using personal health and wellness technologies, from the Center for Connected Health. Helpful tools provide:
Immediate feedback
Motivation (e.g., smiley faces)
Easy access (e.g., via your phone)
Updates through the day
"You want to know, 'I've done 6,000 steps! If I just walk home or take the stairs, I might make it to my goal of 10,000 steps today,'" says Khinlei Myint-U.

Check out these online behavior change tools that work
These free and low-cost online tools and resources are based in decades of research on health-related behavior and motivation.
+ More
+ More
Popular behavior change mobile apps
Most behavior change mobile apps have not been well researched, but these are well reviewed:
+ More
+ More
+ More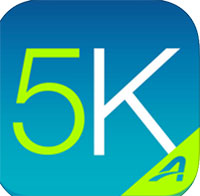 + More
Also try these low-tech behavior change tools
Grab paper and a pen (remember those?). Snag some templates to get you started, and don't underestimate their value. Terry, a student in Minot, North Dakota, says, "I keep a thorough calendar of all of my assignment due dates. It's an actual calendar, small enough to fit in my purse. There is something gratifying about crossing things off as the semester progresses."
Weekly study schedule (Portland Community College)
Food-tracking worksheets and calorie reference charts (USDA)
Note-taking systems (California Polytechnic State University)
Sleep chart and tracker: Become a morning person in only two weeks
Article sources